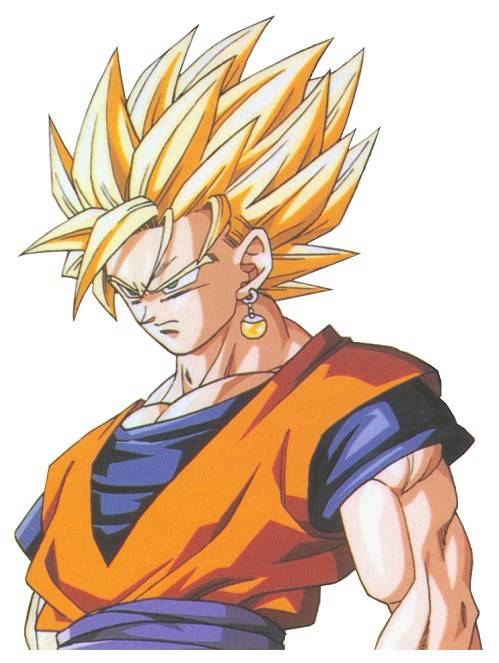 Super-Saiyan
Yellow hair, green eyes, and the first level of super-saiyan. Goku first reaches it when Frieza kills Krillin. Every main saiyan in the series reaches it.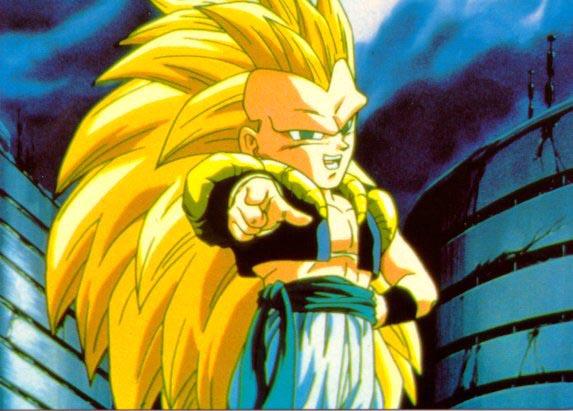 Super-Saiyan 3
Super-Saiyan 3 is very different compared to the other varieties of Super-Saiyan. Really long yellow hair makes this original.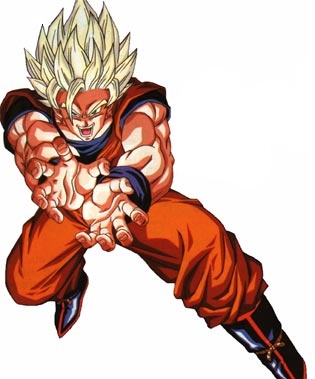 Super-Saiyan 2
After becoming a Super-Saiyan, you are capable of becoming Super-Saiyan 2. It looks almost exactly like Super-Saiyan, but the hair is a little lighter. Gohan reaches this level first (when he witnesses Android #16's death in the battle with Cell).

Super-Saiyan 4
Super-Saiyan 4... The ultimate saiyan level, only three saiyans reach it. Goku, Gogeta, and, well, Vegeta (HE CHEATED)! What I mean by Vegeta cheated is he had Bulma invent this thing called a Brute Ray, which transformed Vegeta into SS4 Vegeta. If you thought SS3 looked weird, check this out! Saiyans regrow their tail, grow some fur, and when they look at the Earth (obviously they have to be on a different planet) they transform into their huge ape form, except they're golden and nearly indestructable.