Dragon Ball, Dragonball Z, and Dragonball GT

Ah, these are good ones. They follow the storyline of Goku and friends, whom are often fighting evil to save Earth and other planets from certain destruction. Once you see a couple episodes you'll be hooked like I was. ;-) Anyway, if you're a big DB fan, visit my other site, the-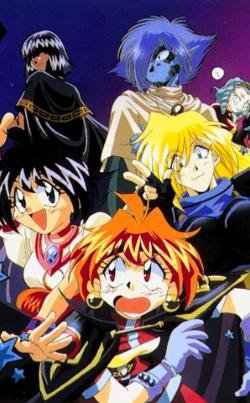 Slayers

Ahh, good one.... If only Cartoon Network would air this one.. Anyway, it follows the story of Lina, a 15 year old magic-user who finds herself teamed up with a whole team of unlikely friends, including Gourry, Zelgadiss, and Amelia. This is your magic/fantasy type anime.

Tenchi Muyo!

Enter Tenchi, a boy who is living a fairly normal life, when he accidentally frees a 2000 year old demon named Ryoko from her prison. Of course, a whole lot of trouble ensues (No, not Ryoko, she's a good guy ;-) and Tenchi finds himself fighting bounty hunters, space pirates, and demons.